Graveside Services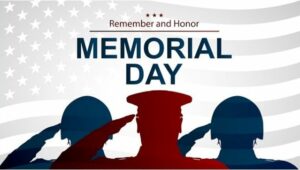 7:30 a.m. at Woodside Cemetery, Shorewood
8:00 a.m. at Resurrection Cemetery, Shorewood
9:00 a.m. at Groveland Cemetery, Minnetonka
10:00 a.m. Memorial Program at Excelsior Elementary School in the gymnasium.
11:00 a.m. Parade from Excelsior Elementary to Oak Hill Cemetery. 
11:30 a.m. Graveside Ceremony at Oak Hill Cemetery.
Tour of the Oak Hill Cemetery with Historian, Scott McGinnis after the Graveside Ceremony. You will see Clarence Clofer's gravesite and learn more about local soldiers.
Social Gathering at the Clarence Clofer American Legion Post 259 in Shorewood to follow.
Gary's First Class Car Care are proud members of the South Lake Minnetonka Memorial Day Event Community Committee.
http://www.legionpost259.org
https://www.facebook.com/South-Lake-Minnetonka-Memorial-Day-Events-108419508528242/?ref=pages_you_manage